Working With Our Clients, For Our Clients
Collaboration on Design and Specifications
Creative Solutions for Distraction, Branding and Privacy on glass
CUSTOM DISTRACTION
Specified Markings, are required by code, on glass panels and doors in commercial space.
That doesn't mean they have to be boring.
We design Distraction Markers to be Art on Glass.
Architects, Designers and Contractors
Our Solutions Help You Look Good To Your Clients
We Get The Job Done, On Time – On Budget!
We understand the process and what's involved in making your project go smoothly.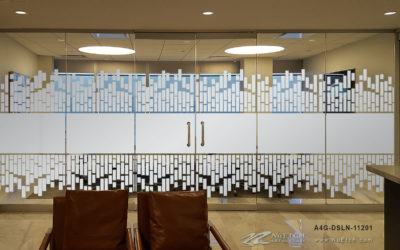 Corporate conference rooms are usually the centerpiece of the office space.
read more
We've Got You Covered!
From Concept to Completion
Design consultation and planning
Resell Our Services
We Make It Easy For You To Offer Decorative Glass To Your Clients.
New York and Beyond
We service the NYC Tri-State area, and can facilitate installations Nation Wide.
Every Decorative Glass Challenge is Different.
We Can Help Find a Solution.