Get Inspired By Examples of Art for Glass
These Decorating Solutions Show How Creative You Can Be With Glass
Decorating Solutions For Glass In The Home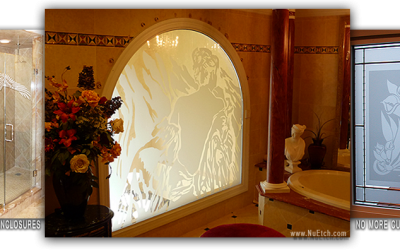 Custom Glass Art Designs, and Decorative Window Film  Many homes have a need for privacy in areas of the front entry or over a tub in the bathroom. These are areas where a NuEtch Decorative Glass Design can provide the privacy desired along with adding beauty and...
Get Decorating Tips / Advice
Learn How To Decorate Glass
Every Decorative Glass Challenge is Different.
We Can Help Find a Solution.