Decorating & Privacy Solutions For The Bathroom
Enhance Glass & Windows With The Look Of Etched Glass
LOOKING GOOD – WITHOUT LOOKING IN
Bathrooms need privacy more than any other room.
The Challenge is how to decorate bathroom glass and windows to create privacy, while complimenting the decor. At the same time, let the sunlight shine in and keep the spacious feel that glass provides.
Window treatments in a bathroom can be cumbersome and difficult to keep clean.
The Shower can make one of the biggest statements in a bathroom. Tile work and hardware take the spotlight, so most of the time – it's just plain glass.  Leaving you feeling totally exposed.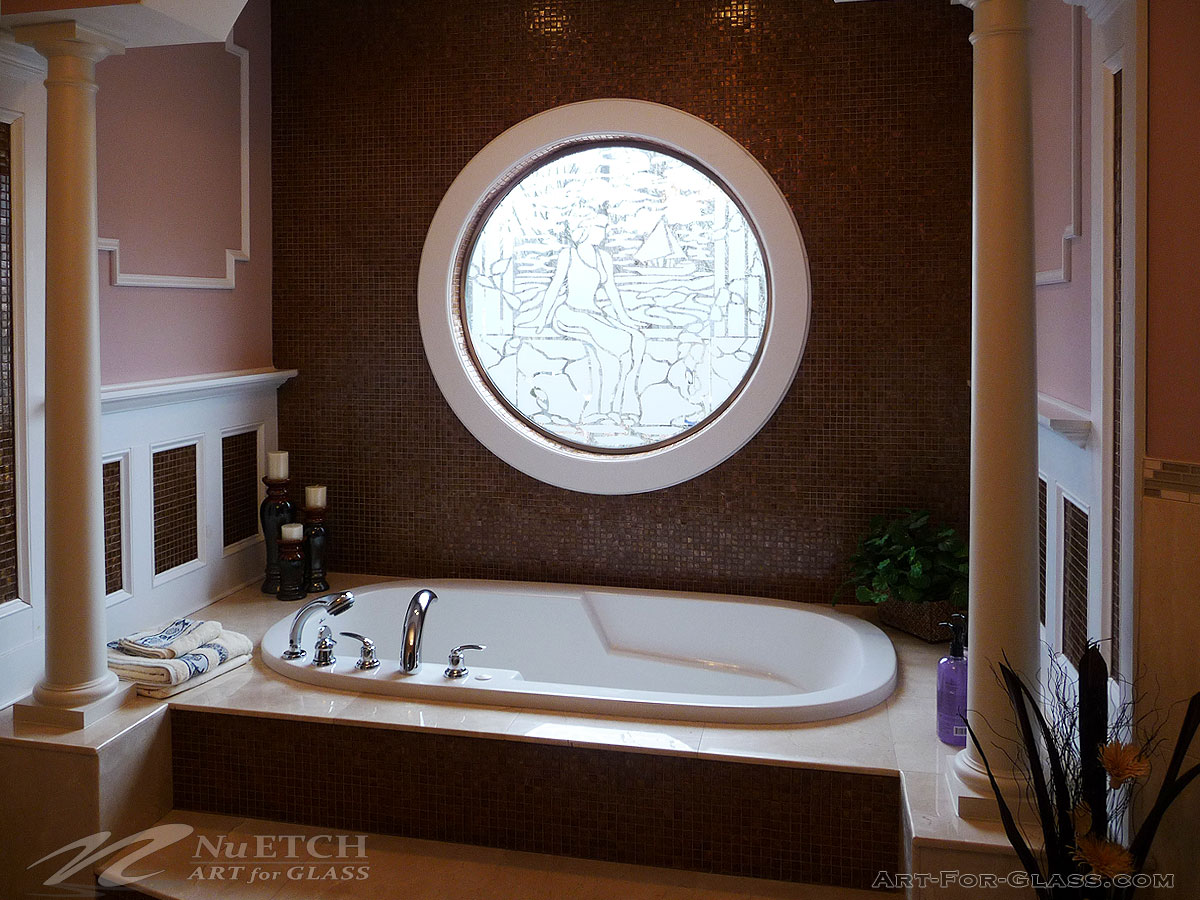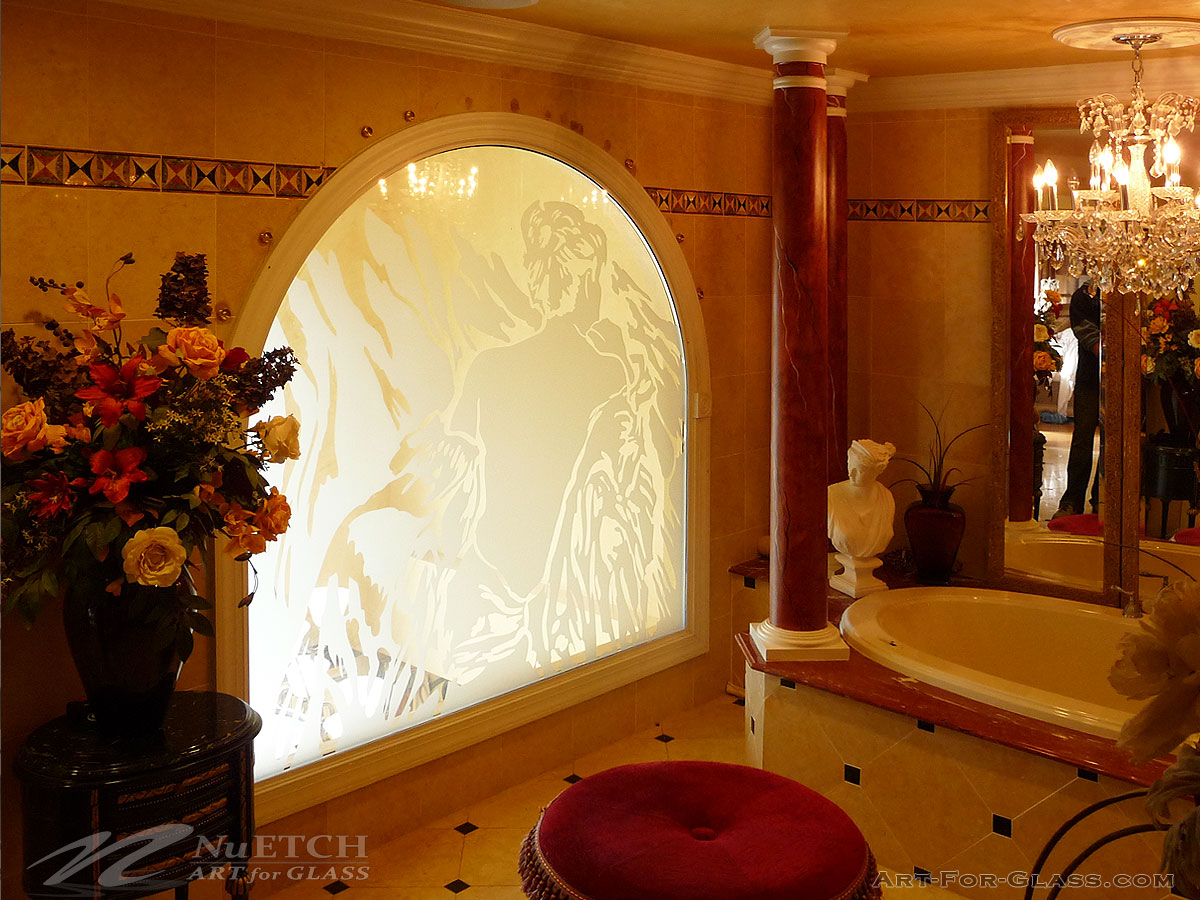 BATHROOM GLASS CAN BE BEAUTIFUL
The Solution, use decorative window film or Faux Etch Glass designs to create Privacy, while interacting with the light.
Used as alternatives to window treatments, and for decoration on shower enclosures, the look of etched glass provides creative decorating options.
NuEtch Art for Glass designs and Solyx TM Decorative Films make glass beautiful and provide the desired privacy. 
Your bathroom glass can make a statement, and be more than just plain glass.
Use Examples To Get Decorating Ideas
Get Decorating Tips / Advice
Learn How To Decorate Glass