DISTRACTION (SAFETY) MARKERS FOR GLASS
A decorative way to keep people from walking into glass.
Click Center of Image to Enlarge
"Plain glass can be transformed into a Design Element that flows through an entire space."
Decorative Safety Markers for glass can complement the look of a space.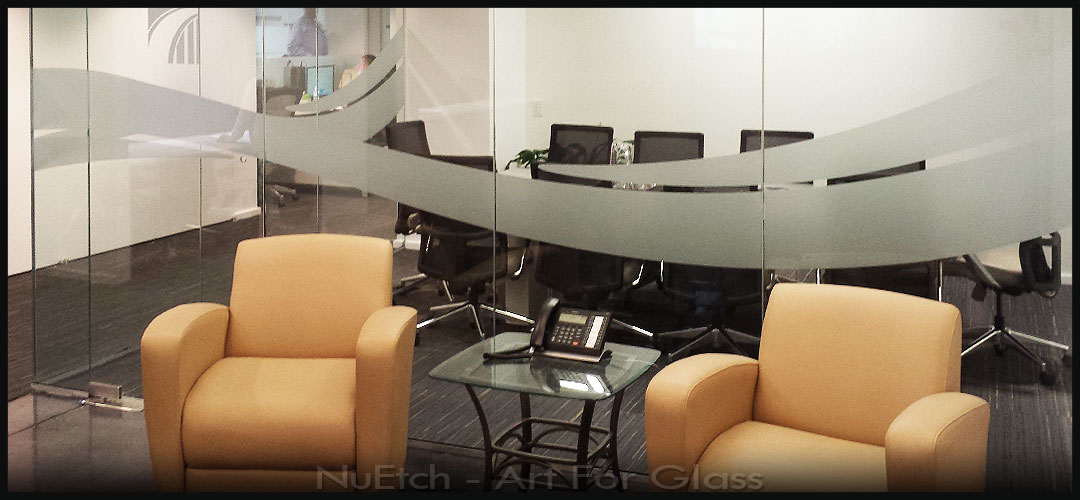 Through collaboration on Design and Specifications, we create complete Solutions for Distraction, Safety, Branding and Privacy on glass. Let us help with your project.
We understand glass and how to design for it.
GET UP TO CODE
Commercial space is required by law to have specific markings on glass panels and doors.
"We Understand the Code"
Providing Complete Solutions – FAST Turnaround
NuEtch Manufactures a Large Selection of Stock Distraction Graphics for Glass
and Create Custom Designs made to order.
All NuEtch Designs Will Meet Code Requirements
Learn More About Distraction / Safety / Privacy For Glass
We provide a value added service, so our partner companies look good. Designers know how to sell their design services, glass companies - glass and GCs - remodeling. We make it easy to also offer glass art – and we can do the selling for you. We want to make you look...
read more
Every Decorative Glass Challenge is Different.
We Can Help Find a Solution.