Using Art for Company Branding on Glass
SOLID ETCH WITH SOLID GRAPHICS
Here are some examples of an alternative process to having the graphics cut out of the solid frost. With this method, we frost the glass and add the graphics in a solid color.
This will provide complete privacy by eliminating the clear areas that you could peak in through.
It also insures that the graphics are always visible, no matter what is behind them.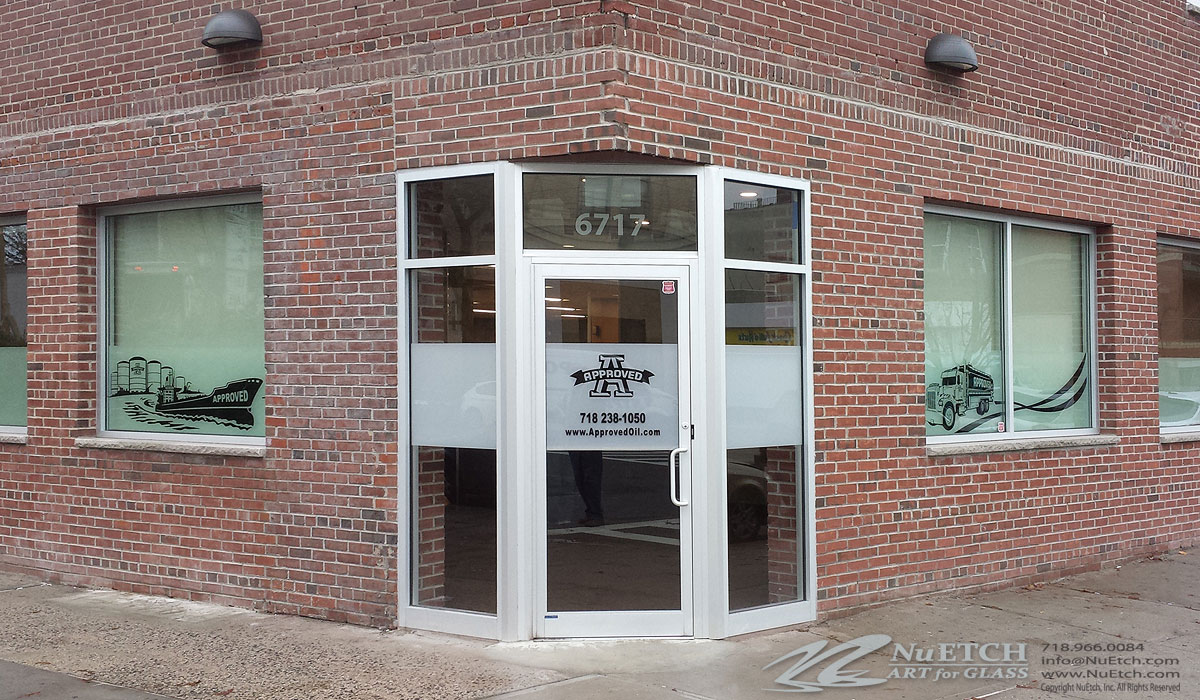 We created custom graphics to make a bold statement, and make what the company does easily recognizable.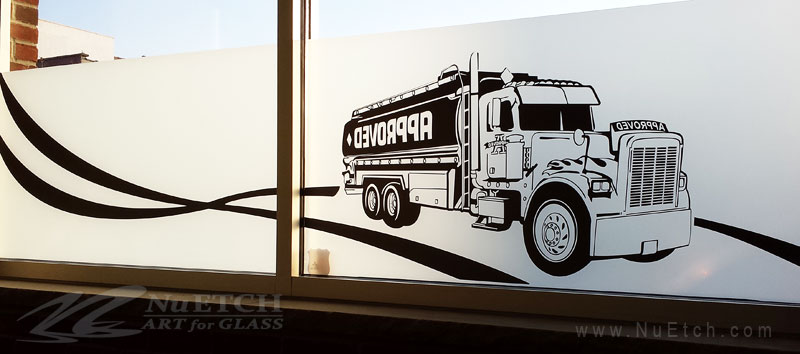 In this case, the oil tanker and truck, clearly identify the company with oil transportation and delivery.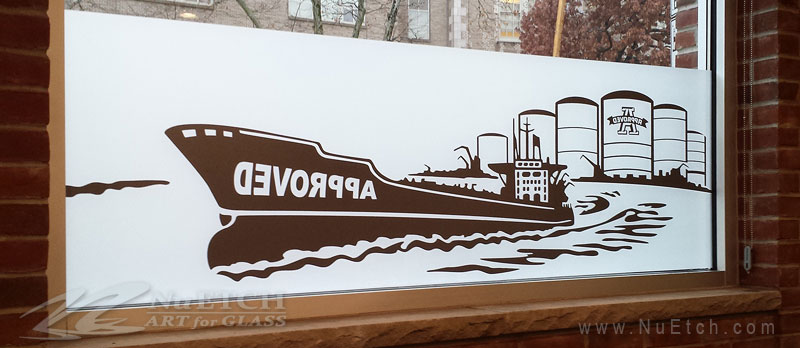 Incorporating the company logo in the graphics, subtly  enforces brand recognition.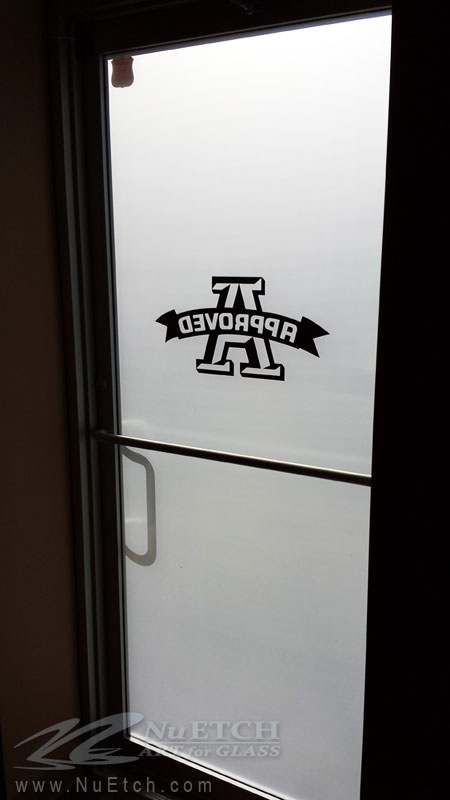 This glass door is on street level, so preventing the passerby from looking in was required, but without the loss of ambient daylight.
The solid frosting combined with a solid logo,  provides full privacy, while still letting the light shine through.
Learn more about Company Branding on Glass, and how to get Solid Etch Windows & Doors with Your Logo & Custom Art